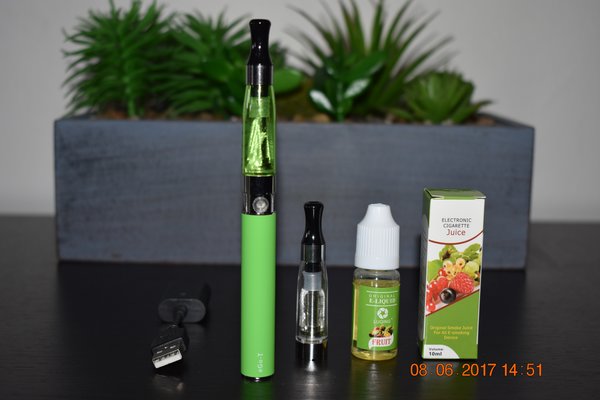 Ego-T Starter kit
The Ego -T is the most popular starter kit due to its compact size and ease of use.
the Ego-T is simple to use, with its top filling disposable atomizer (mouthpiece)
It is simple to fill and charge with its USB charger.
The full kit will include the vaporizer, a USB charger, 10ml bottle of E Juice and a spare atomizer (mouthpiece)
Everything you need to get started.